Intralytix's EcoActive Phase 1/2a Phage Trial Begins Enrollment at Johns Hopkins University in the Baltimore, Maryland Metro Area
Columbia, Maryland, USA. – August 01, 2023 – Intralytix, Inc. announced today that the clinical trial "A Phase 1/2a Double-Blind, Randomized, Placebo-Controlled Trial to Assess the Safety and Efficacy of Oral Administration of EcoActive on Intestinal Adherent Invasive Escherichia coli (AIEC) in patients with inactive Crohn's disease (CD)," will begin enrolling at the Johns Hopkins University (JHU) at various locations throughout the Baltimore metro area in Maryland (USA).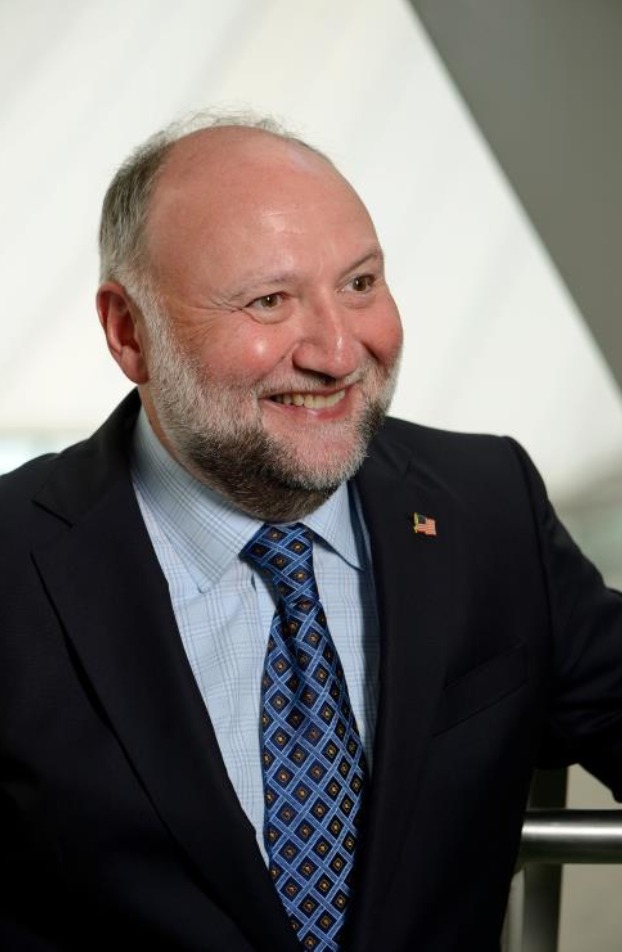 Dr. Alexander "Sandro" Sulakvelidze, President & CEO of Intralytix.The bacteriophage preparation EcoActive™ targets adherent invasive E. coli (AIEC), a pathogen increasingly implicated in the pathogenesis of Crohn's disease. Dr. Alexander 'Sandro' Sulakvelidze, President and Chief Executive Officer of Intralytix, Inc., noted that "Bacteriophages may offer a much-needed approach for specifically targeting AIEC in the human gastrointestinal tract thereby reducing the risk of progression of Crohn's disease." Enrollment in the Baltimore area for this trial will be led by Dr. Reezwana Chowdhury, an inflammatory bowel disease specialist and Assistant Professor of Medicine at JHU. Dr. Chowdhury commented, "We are thrilled to start enrolling participants in this trial of a novel targeted therapy that can have significant implications for our patients with Crohn's disease, and potentially other inflammatory bowel diseases." Dr. Sulakvelidze further commented, "We are pleased to add JHU as another clinical trial site, in addition to the Icahn School of Medicine at the Mount Sinai Hospital in New York, NY, for evaluating the safety and efficacy of our EcoActive™ phage preparation (https://www.intralytix.com/article/44). We anticipate that successful completion of these trials will enhance and expedite phage therapy product development and could ultimately benefit hundreds of thousands of people suffering from Crohn's disease."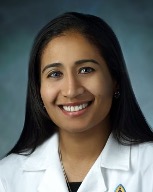 Dr. Reezwana Chowdhury, Assistant Professor of Medicine at JHU
About Johns Hopkins University (JHU)
Headquartered in Baltimore, Maryland, JHU is a private research university founded in 1876. JHU is a world-renowned health care provider and an international health care leader, pioneering groundbreaking research, treatments, and clinical care. The JHU School of Medicine (JHUSOM) is the medical school of JHU. Founded in 1893, the School of Medicine has consistently ranked among the top medical schools in the United States in terms of the number/amount of research grants/funding awarded by the National Institutes of Health, among other measures.
About Intralytix Inc.
Intralytix, Inc. is a privately held company headquartered in Columbia, Maryland. The Company is focused on using its core bacteriophage technology platform to improve human health through the development and commercialization of innovative products for food safety, animal health, human therapeutics, oral care, cosmetic, and dietary supplements/probiotic applications. Intralytix was the first company in the world to receive FDA-approval for a bacteriophage-based product for food safety applications. The Company currently has the world's largest portfolio of FDA-approved bacteriophage-based products on commercial markets and is the largest producer of FDA-approved bacteriophage preparations for food safety applications worldwide. Intralytix is currently the sponsor of (and holder for) three FDA-approved Investigational New Drugs (INDs) for randomized, controlled clinical trials: (1) at the Mount Sinai Hospital in New York (NCT03808103); (2) at the Center for Vaccine Development at the University of Maryland School of Medicine in Baltimore (NCT05182749); and (3) to target vancomycin-resistant Enterococci (VRE) in the gastrointestinal tract (NCT05715619). The Company also has several additional human therapeutic bacteriophage products in various stages of development. To learn more, please visit www.intralytix.com or contact Dr. Alexander Sulakvelidze (410-625-2533, asulakvelidze@intralytix.com).