Intralytix Receives USDA, NIFA Phase III SBIR Grant To Optimize Application of Its Salmonella-Targeting Bacteriophage Preparation SalmoFresh™ at Poultry and Meat Producers
Columbia, Maryland U.S.A. – March 09, 2023. Intralytix, Inc., announced today that it has received a SBIR Phase III grant (Award No. 2023-70439-39191) from the U.S. Department of Agriculture (USDA), National Institute of Food and Agriculture (NIFA)'s Meat and Poultry Processing Research and Innovation Program, to optimize SalmoFresh™ application at small and medium poultry and meat producers.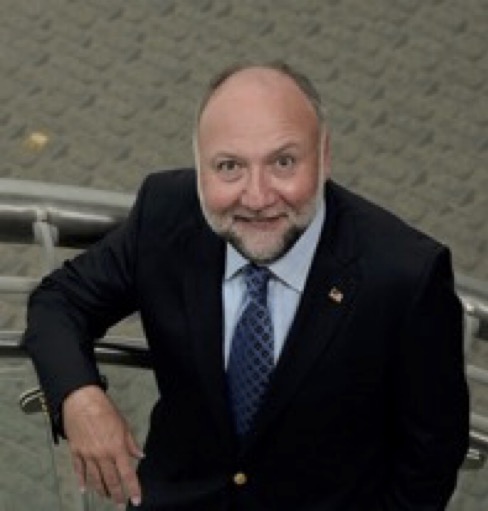 Dr. Alexander "Sandro" Sulakvelidze, President & CEO of Intralytix.SalmoFresh™ is one of the Company's premier bacteriophage products for reducing or eliminating Salmonella in various foods. "We are pleased to receive this Phase III grant from the USDA" stated Dr. Alexander "Sandro" Sulakvelidze, Intralytix's President and CEO and Principal Investigator of the SBIR grant. "SalmoFresh™ has proven to be an excellent intervention to reduce Salmonella in various foods – and differences in application methods are a key factor in achieving better efficacy and a better pricing / value proposition for our customers." Dr. Sulakvelidze further commented "The studies proposed in this USDA SBIR Phase III project are designed to optimize phage application methodology, which will play a significant role in broader implementation of SalmoFresh™ (and other phage biocontrol products) by the small and medium sized poultry producers and, as a result, improve the safety of their products for consumers."
Intralytix has already introduced five phage-based food safety products approved by U.S. regulatory authorities. ListShield™, EcoShield™, SalmoFresh™, CampyShield™, and ShigaShield™ are the company's current commercial food safety offerings effective against Listeria monocytogenes, STEC Escherichia coli (including E. coli O157:H7 and all "big six" serotypes), Salmonella spp., Campylobacter spp., and Shigella spp., respectively. In the poultry industry, the company's SalmoFresh™ is being increasingly used because of its efficacy in substantially reducing or eliminating Salmonella and helping several poultry producers improve their USDA FSIS standing from Category 3 to Category 2 or Category 1.
For more information, contact Dr. Alexander Sulakvelidze (410-625-2533 / asulakvelidze@intralytix.com).