Intralytix Granted Clearance by the FDA for an Investigational New Drug Application for Phase 1/2a Clinical Trials for Vancomycin Resistant Enterococci (VRE)-targeting Phage Preparation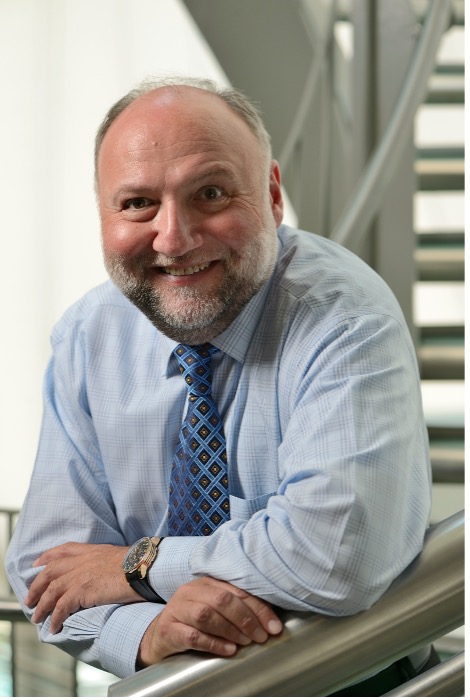 Dr. Alexander "Sandro" Sulakvelidze, President & CEO of Intralytix. Columbia, Maryland, USA. – May 9, 2022 – Intralytix, Inc. announced today that it has received clearance from the U.S. Food and Drug Administration (FDA) for an Investigational New Drug (IND) application for its product VRELysin™, a bacteriophage preparation to manage colonization of vancomycin resistant Enterococcus (VRE) in the human gut. Under this IND, continuous, randomized, double-blind Phase 1/2a clinical trials will be performed to assess the safety and efficacy of VRELysin™ in decolonizing VRE in the gastrointestinal tract. Dr. Alexander Sulakvelidze, President and CEO of Intralytix, commented "This IND approved by the FDA is an exciting step in advancing phage therapy in the U.S. This study will address a significant public health issue and the resulting product is expected to help reduce serious bacterial infections caused by VRE."
The trial will be performed in collaboration with Ferring Pharmaceuticals. "We are committed to advancing research in the microbiome area and to developing a new generation of medicines to treat various gut microbiome-linked conditions," remarked Dr. Kristin Wannerberger, Director R&D Alliance Management, Ferring Pharmaceuticals. "We are very pleased with this latest step in the process to advancing phage therapy."


Dr, Kristin Wannerberger, Director R&D Alliance Management, Ferring Pharmaceuticals Dr. Jennifer Schwartz, Vice President of Clinical Development at Intralytix, added, "Enterococci are normally a natural part of a person's gut microbiome. However, with the rise of antibiotic resistance, VRE has become a major cause of healthcare- and long-term care community-acquired infections, which can cause life-threatening infections, especially in the immunocompromised. These Phase 1/2a trials will advance the development of a safe and effective, non-antibiotic modality for managing VRE colonization in the gastrointestinal tract, which is a major risk factor for VRE-associated infections." Dr. Sulakvelidze concluded "Intralytix continues to be the global leader in phage therapy and biocontrol-related applications. This IND approval is yet another significant milestone in enhancing our programs on developing bacteriophage-based preparations for modulating the human microbiome for various health benefits, and for managing bacterial diseases, including those caused by multi-drug resistant bacterial pathogens." The content of this press release is solely the responsibility of Intralytix and does not necessarily represent the official views of the FDA.
About Intralytix Inc.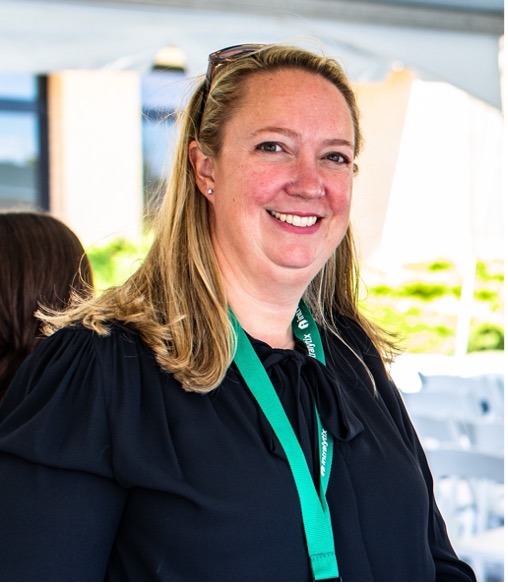 Dr. Jennifer Schwartz, VP of Clinical Development of Intralytix Intralytix, Inc. is a privately held company headquartered in Columbia, Maryland. The Company is focused on using its core bacteriophage technology platform for developing and commercializing innovative bacteriophage-based products for food safety, animal health, human therapeutics, oral care, cosmetic, and dietary supplements/probiotic applications.
Intralytix was the first company in the world to receive FDA-approval for a bacteriophage-based product for food safety applications. The Company currently has the world's largest portfolio of FDA-approved bacteriophage-based products on commercial markets and is the largest producer of bacteriophage preparations for food safety applications worldwide. Intralytix is currently the sponsor of (and IND holder for) two clinical trials, at the: (1) Mount Sinai Hospital in New York (https://clinicaltrials.gov/ct2/show/NCT03808103?term=Intralytix&rank=1), and (2) Center for Vaccine Development at the University of Maryland School of Medicine in Baltimore (https://clinicaltrials.gov/ct2/show/NCT05182749?term=NCT05182749&draw=2&rank=1). The Company also has several additional human therapeutic bacteriophage products in various stages of development, with additional clinical trials to commence in the next 12-18 months. To learn more, please visit www.intralytix.com or contact Dr. Alexander Sulakvelidze (410-625-2533, asulakvelidze@intralytix.com).